Report on long time series of measurements at Villum Research Station
The report "AMAP Core - Atmospheric Part from 1990 to 2015" has been published in September 2017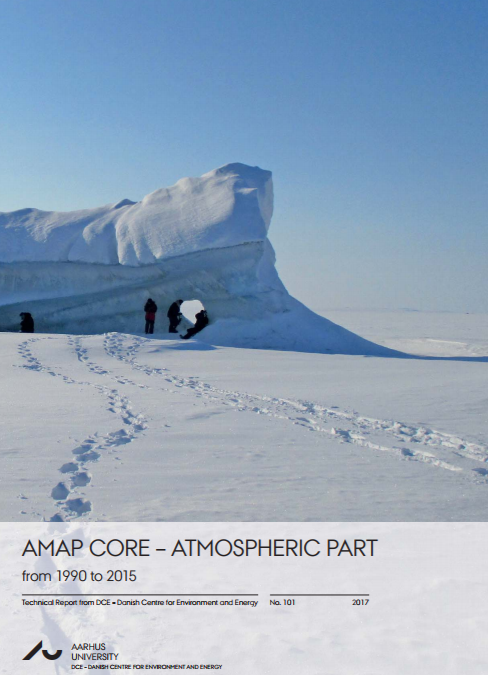 The report "AMAP Core - Atmospheric Part from 1990 to 2015" has been published in September 2017.
Results of measurements carried out at Villum Research Station, Station Nord from 1990 to 2015 are reported. These results were obtained in the Danish contribution to the atmospheric part of the Arctic Monitoring and Assessment Program (AMAP). The results are reported to AMAP, EMEP and to WMO-Global Atmospheric Watch.
A series of particle bound compounds and gasses relevant for determining the antropogenic impact on the sensitive Arctic environment have been measured.
The data have been analysed for statistical significant trends. The connection between emissions and observed concentrations was investigated using a combination of models and measurements, and analyses of possible causes for observed trends and of the processes behind are presented.
See the report AMAP Core - Atmospheric Part from 1990 to 2015 (pdf, opens in new window).
Bibliographic data
Henrik Skov, Andreas H. Massling, Ingeborg E. Nielsen, Claus Nordstrøm, Rossana Bossi, Katrin Vorkamp, Jesper Christensen, Martin Mørk Larsen, Kaj Mantzius Hansen, Jesper Baltzer Liisberg and Maria Bech Poulsen. 2017.
AMAP CORE - ATMOSPHERIC PART. Results from Villum Research Station. Aarhus University, DCE – Danish Centre for Environment and Energy, 77 pp. Technical Report from DCE – Danish Centre for Environment and Energy No. 101 http://dce2.au.dk/pub/TR101.pdf